{[['
']]}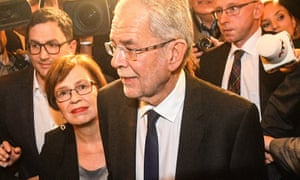 The Guardian
's
Angela Giuffrida
has been talking to voters in
Italy
's constitutional reform referendum. She spoke first to Alessandra Castelli, who has lived in London for more than 10 years and may be one of the millions of Italian voters abroad to whom prime minister Matteo Renzi is looking to for salvation:
This is an occasion to really change
Italy
. Most of the people voting No are the ones wanting to keep the the current government out. They don't care if it takes ages to approve a legislation, they just want Renzi out. But this is ridiculous , in a country where for 70 years we had 63 governments, and where at the G7 we always have to send a different prime minister.
Those who have to actually endure
Italy
's stagnating economy, however, beg to differ. In Orvieto, 36-year-old chef and restaurant owner Valentina Santanicchio said:
It's fine for those living a nice life in Berlin or London looking towards
Italy
and saying 'it needs to change' - we're the ones who have to live through the misery here. It's not that I don't think we need a change in the constitution, but there are other priorities, the main one being jobs.
Italy
has so much potential, but it's wasted. I'm nervous about the potential instability, but this is a government we didn't elect.